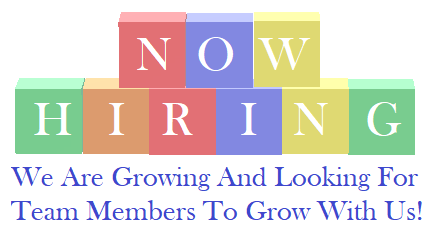 Welcome To Bright Creations Learning Center
We are pleased that you have chosen Bright Creations Learning Center as your "partner" in the care and education of your child. Like you, we are interested in your child's whole development. Our commitment is to provide you and your child with the best in child care and education. We accept children ages 6 weeks to 12 years, and we are open Monday-Friday from 6:00 am – 6:00 pm.
Bright Creations Learning Center exists to provide a safe, developmentally appropriate environment for your child. Our focus is to provide a stimulating early care and education experience which promotes each child's social/emotional, physical and cognitive development. Our goal is to support children's desires to be life-long learners.
Learn About Our Programs!
Tuition Payments Made Easy!
We are excited to offer the safety, convenience and ease of Tuition Express-- a payment processing system that allows secure, on time tuition and fee payments to be made from either your bank account or credit card.
Keeping You A Part Of Your Child's Day!
We strongly utilize the Tadpoles app to communicate your child's day to you. At the end of your child's school day, their daily report will be sent to your email address. This way you are aware of all of the fun and knowledgeable activities the kids do throughout the day!